Savannah Gift Box Rental Space
Get a Flexible Workspace to Book a Private Meeting Room Or Pop Up Shop in Savannah, GA
Would a quiet, private meeting space you could book a couple of times a month or "just when you need it" be the perfect resource to help you hit your goals and scale your business faster?
When you're an artist, creative entrepreneur, work-at-home mom, or techie working on the next big startup, renting your own office in Savannah, GA can be very expensive, especially when you only need a space for an irregular meeting or pop-up shop a couple of times a month.
Working in a crowded coffee shop can be exhilarating some days, but when you need to host an important meeting with a small group, go LIVE on an online webinar, record some YouTube videos with a pretty backdrop, or schedule a pop-up shop to generate some quick sales, it doesn't cut it. While the lattes are fabulous, sometimes coffee shops and public spaces are too loud and limited on table space.
Get Free WiFi, Drinks, Snacks, Beautiful Views, and More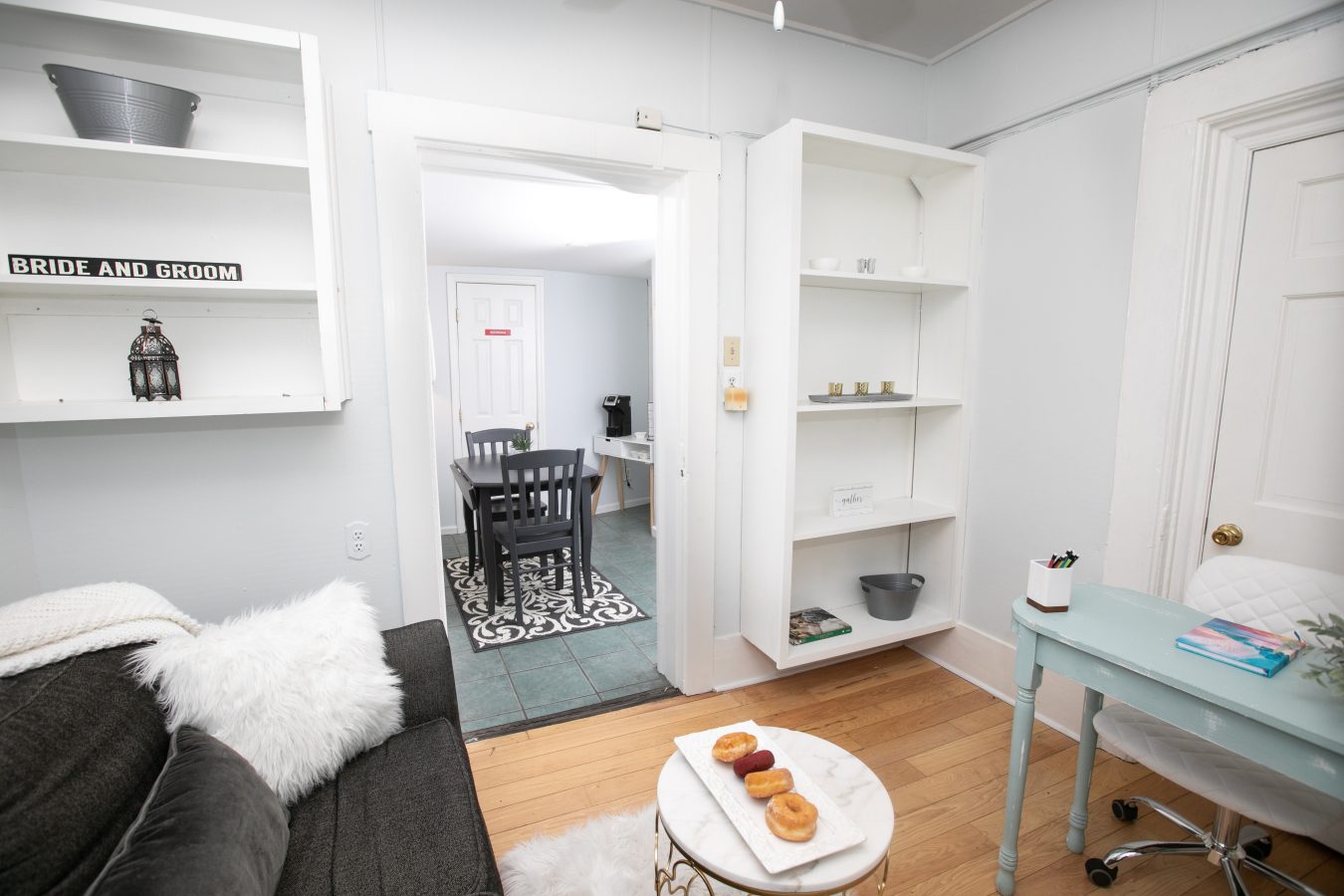 Book Our Chic Private Space in One of Savannah's Most Popular and Pretty Squares
Located right next to Savannah's popular, walkable, and well-trafficked Oglethorpe Square, our chic and quiet meeting room is in a prime location that you and your clients will love. With the square's tree-lined brick sidewalk, park benches, and vintage light poles right outside, our meeting room is in a quintessential area of the city that invites creativity and charm.
Playing off of its surroundings, our private space is equally as beautiful and well-laid out. With capacity for up to 6 people, it's furnished with a desk and chair, cozy seating area, coffee maker, and private bathroom. Plus we've sprinkled some luxurious touches around the room to make it a warm and hospitable place that eliminates stress and allows you to focus.
Half-Day Morning Office
9am - 1pm
Half-Day Evening Office
2pm - 6pm
Full Day Office
9am - 6pm
Coffee maker*, WiFi, Prime location with a 98% walk rate. Private meeting space, Desk and Chair, Seating area, Beautifully decorated. Snacks included, Stocked Bathroom. No smoking, No loud music, Must take personal items with you after rental time. No Parties, No cooking, No nails in the walls.
Prime shopping location with a 98% walk rate. Next to Oglethorpe Square. Bookcases to show case products for Pop Up Shops. Inside is the Savannah Gift Box Store that has a customer base already.
*Not available for Pop Up Shop.
It's Also a Small Product Business's
Pop Up Shop Dream

Because our building is a part of the shopping district and has great access to walking traffic, it's the perfect location to host a pop-up shop. Our private meeting room quickly becomes a temporary retail space in minutes and is furnished with bookshelves for you to showcase your products.
This provides a great way for you to host a holiday shop, put together a promotion for some quick cash, or plan regular "store hours" a couple of times a month when you run a small product business without a storefront.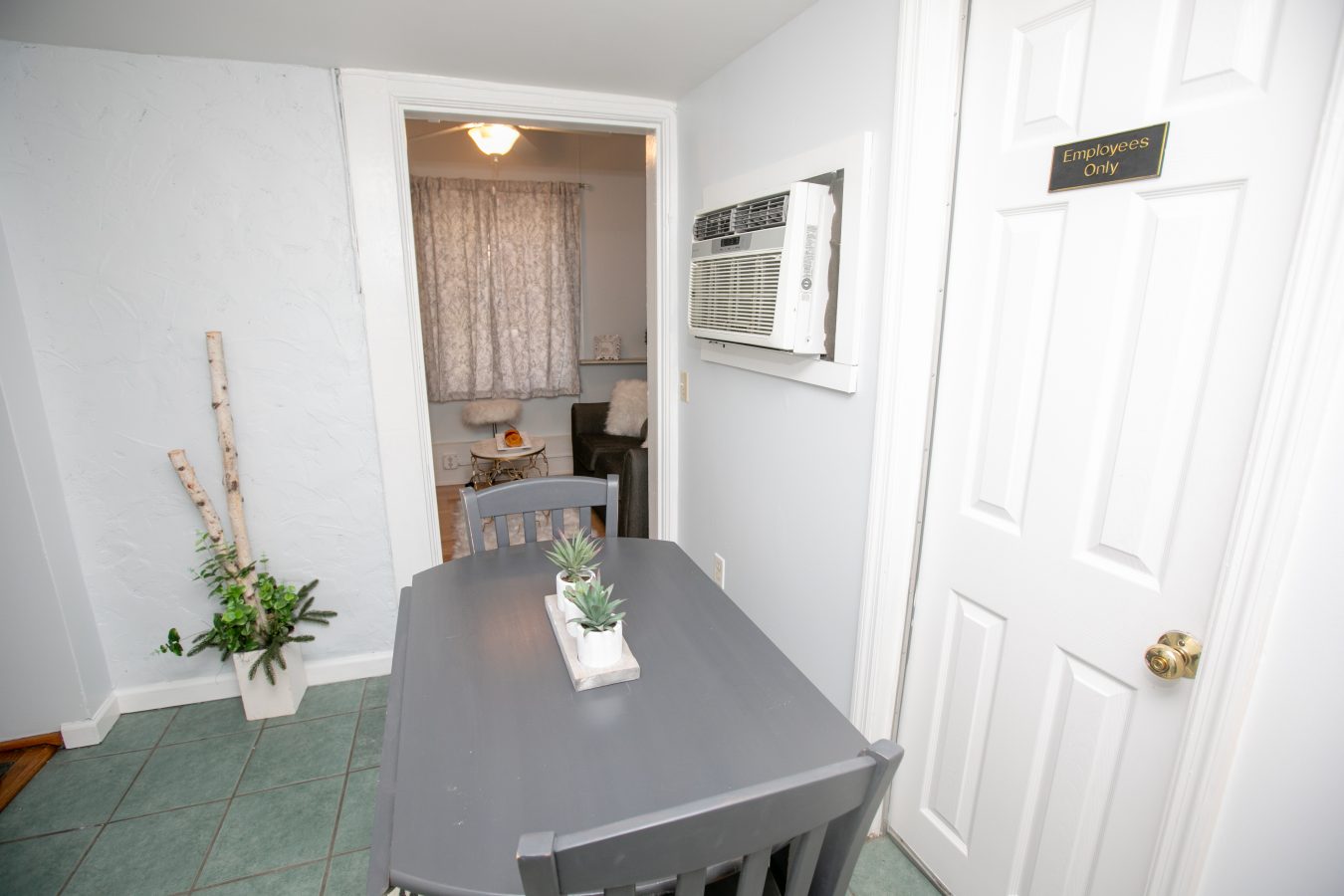 All the Deets On Our Meeting Room and Temporary Retail Space
Availability:
Monday Through Saturday
9am – 6pm
Closed Sundays
Address:
148 Abercorn Street, Savannah, GA. 31401
Close to a 98% Walk Rate
When you've found the perfect day, you can conveniently book and pay online. For further questions, please reach out to us via the contact button below.